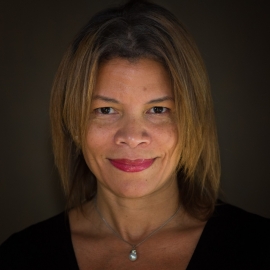 Dina Griffin, FAIA, NOMA, IIDA
Dina became a Fellow of the American Institute of Architects in 2018. She is a former member of the Board of Directors of both the Chicago and Illinois Chapters of the American Institute of Architects (AIA.) Dina is also past president of the Illinois Chapter of the National Organization for Minority Architects. Dina currently serves as Chair on the Illinois Architect Licensing Board and is an Advisory Board member for the FIRST 500 Leadership Board; a national research initiative focused to highlight Black Women Architects and their contributions to the built environment. Dina was recently honored by her Alma Mater, the University of Illinois, Urbana-Champaign, by the School of Architecture as the recipient of the Illinois Medal in Architecture and a Legacy Award Recipient from the College of Fine and Applied Arts. Dina is a frequent speaker, panelist and juror for schools, including High Schools and Universities. She also has served on multiple design juries including AIA New York, Washington DC, Hawaii, and AIA Washington State.
Dina's other passions include Formula 1, tennis, both as a life-long player and spectator, and aviation, an interest that has resulted in her taking a few hours of flying lessons.
Eckhardt Research Center Building and Enabling Projects, The University of Chicago
Eckhardt Research Center FF&E, The University of Chicago
The Obama Presidential Center, Chicago
The Bruce D. Nesbitt African American Cultural Center, The University of Illinois Urbana-Champaign
The John Crerar Library Renovation for Computer Sciences Department, FFE, The University of Chicago
The Modern Wing, The Art Institute of Chicago
Alsdorf Gallery, The Art Institute of Chicago
NRC Realty & Capital Advisors Headquarters
Adam Clayton Powell, Jr. Paideia Academy, Public Building Commission for Chicago for Chicago Public Schools
McCormick Place Events Center and Arena, Metropolitan Pier and Expansion Authority and DePaul University
Illinois Institute of Technology Distance Learning and Student Union Renovations
Capital Request Scope Assessment, The University of Chicago
Village of University Park Municipal Building
Multiple HUD Housing Multi-unit Residential Buildings, Catholic Charities
Allstate Insurance Company (with OWPP)
Citibank Corporate Office Renovations (with OWPP)
Bachelor of Science in Architecture
University of Illinois, Urbana-Champaign
Licensed Architect
State of Illinois, 1994
State of Wisconsin, 2020