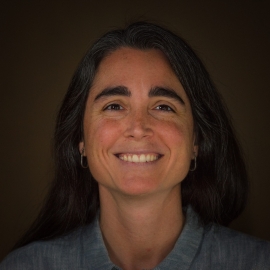 Melissa Clark, AIA, LEED AP
Melissa joined IDEA in 2009 contributing to the firm her experience with sizable, multi-use developments both in the United States and abroad. Her tenacious attention to detail and skilled approach to managing large scale projects makes her an invaluable member of the IDEA team. Melissa's capabilities in 3D computer sketching helps clients to engage with a design and actively participate in its evolution.
Melissa loves sports and, in addition to being an avid fan of the University of Kentucky basketball program, she coaches her children's flag football, basketball and soccer teams. Melissa combined her two passions by developing architectural designs and drawings on a pro-bono basis for the new outdoor sports court, playground and gym renovation projects at Alphonsus Academy and Center for the Arts in Chicago.
A.J. Celebrezze Federal Building, General Services Administration
James M. Ashley & Thomas W.L. Ashley USCH Feasibility Study, General Services Administration
J.P. Kinneary U.S. Federal Courthouse – Façade Restoration, General Services Administration
Everett M. Dirksen Federal Courthouse Mail Room Renovation, General Services Administration
Social Security Administration Service Center, General Services Administration
The Columbian, Neighborhood Rejuvenation Partners (with DeStefano + Partners)
6 North Michigan, 6NM Development (with DeStefano + Partners)
Sky Terraces at Dubai Lagoons Competition, Omniyat Properties (with DeStefano + Partners)
The Apex (formerly Concerto), Astani Enterprises (with DeStefano + Partners)
Canyon Ranch Living, Related Midwest (with DeStefano + Partners)
131 S. Dearborn Street (Citadel Center), Prime-Beitler (with DeStefano + Partners)
University of St. Mary's of the Lake Theological Library Addition (with DeStefano + Partners)
Benjamin Mays Academy Renovation, Chicago Public Schools (with DeStefano + Partners)
Bachelor of Architecture
University of Kentucky
Licensed Architect
State of Illinois, 2007